News
"It is in the interest of the NRW government to develop the site further", Prof Dr Andreas Pinkwart, North Rhine-Westphalian Minister for Economic Affairs, declared after visiting the former coal mining pit Auguste Victoria 3/7 in Marl. Within the coming years, the business and industrial project "gate.ruhr" will be developed here with supra-regional circulation.
"AV 3/7" – which stands for Auguste Victoria 3/7 – becomes gate.ruhr: The development of the new Victoria is progressing big forward steps. The structural plan has already finalised, as well as an innovative concept to restore the area, where the Northern sector of the former coal mining site will be developed into an industrial and business location at record speed. The site is attracting a lot of interest amongst potential investors: "We get a lot of inquiries at the moment", says Marl's Lord Mayor, Werner Arndt. "Which is why we are keeping to our ambitious schedule and are beginning the development in the Northern part of the site."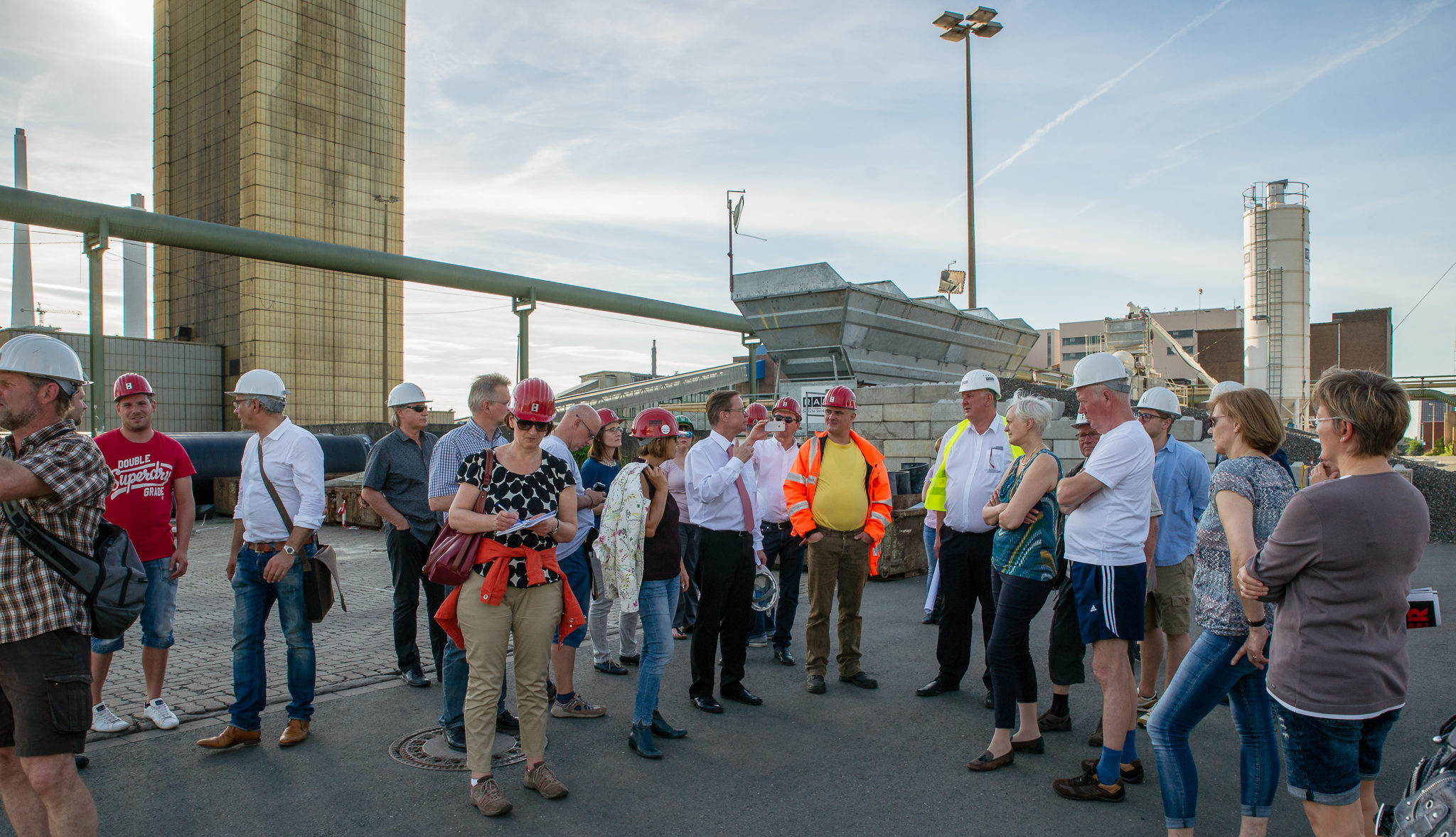 On May 17, 2017 approximately 60 visitors explored the site of the former coal mine called Auguste Victoria 3/7, under expert guidance. The excursion led the participants not only in the  steps of the past but also showed them a path to the future: Dr Manfred Gehrke, city council Marl, and Volker Duddek, RAG Montan Immobilien, gave the guests a look at the plans for the former coal mine site, where the industrial and business location called gate.ruhr is planned to be developed.
The gate.ruhr project is also innovative on a different level: To get two parts of the site in the North quickly and cost-effectively to the same level, the site developers plan to shift masses of earth.
The Ruhr Valley urgently needs space for industry and businesses in order to create more jobs. But in this densely populated area, large industrial sites are scarce or only useable after an immense effort.