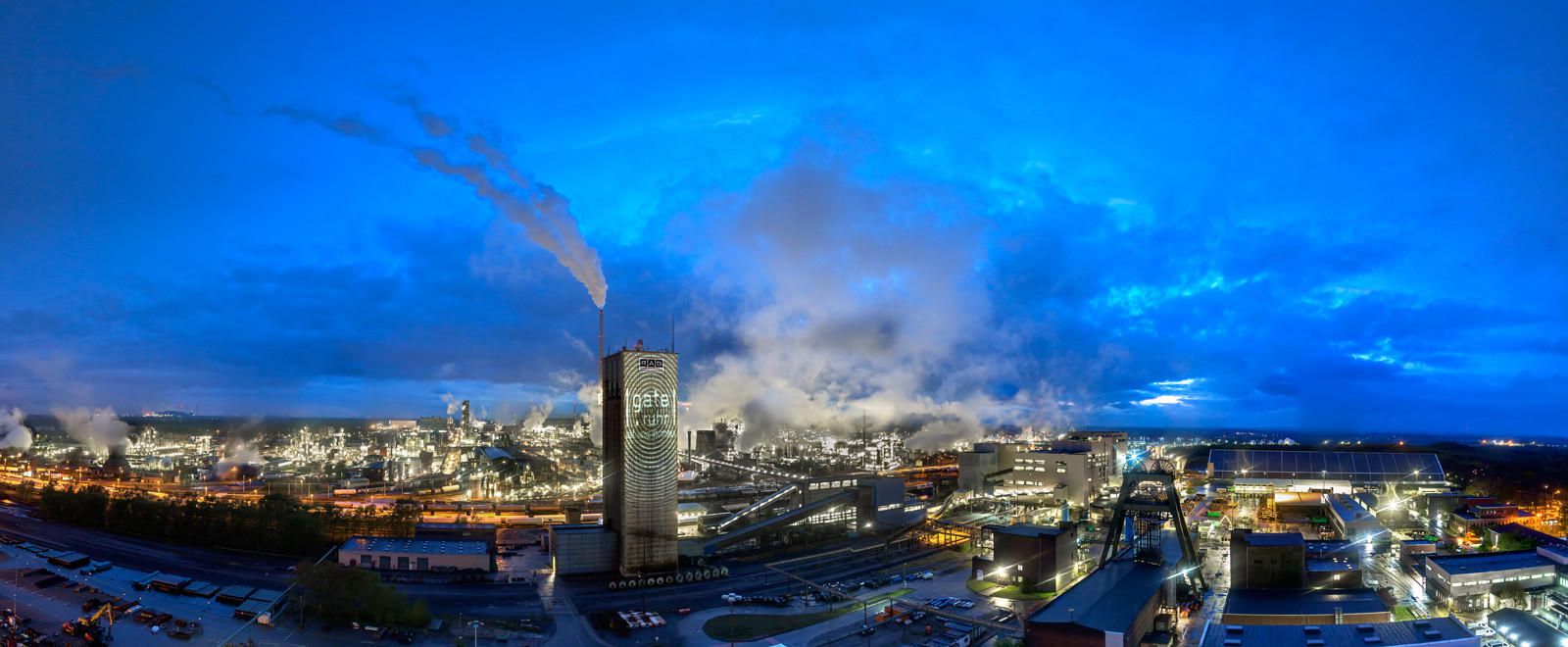 NEWS
18. Jul 2018
"A high quality business and industrial site"
13. Oct 2021
Presenting gate.ruhr at the Expo Real
A VISION PUT INTO PRACTICE
gate.ruhr is a unique opportunity: for companies with commitment, the economy and the people in the region.
Investors receive access to a modern industrial and business estate that has been planned with foresight. Located in the heart of Europe, gate.ruhr opens the gateway to the Ruhr region and to important European economic areas. With its connection to the closely meshed motorway, rail and canal network, gate.ruhr offers the best prospects, especially for internationally active companies.
The transformation of the more than 90-hectare former mining site into a promising business location secures work and employment for the people in the city and the region – just as mining did for more than a hundred years before…
With the revitalisation of the former mining site, the city of Marl and RAG Aktiengesellschaft are providing a sustainable impulse for the regional economy and supporting structural change in the region with their commitment to the development of the mine site. Together, the city and the company are creating new life at an old colliery.
In developing gate.ruhr, we also keep a careful eye on the aspects relevant to local residents.  We see broad acceptance for gate.ruhr in the neighbourhood and the public as an important building stone for the success of our project.
On this website we will keep you up to date on gate.ruhr and invite you to accompany us on our way into the future. You too can be part of our gate.ruhr vision!
Werner Arndt            Michael Kalthoff 
Lord Mayor                  CEO
City of Marl                 RAG Montan  Immobilien GmbH